KS1 SATs Papers
Download KS1 SATs papers for free.
KS1 SATs Papers - English Reading
Children take three Year 2 SATs papers - Reading Booklet 1, Reading Booklet 2 and the Reading Answer Booklet.
Click here to find out more about the KS1 English SATs Papers.
What are KS1 SATs Papers?
KS1 SATs papers (often called Year 2 SATs) are tests children take at the end of Year 2. SATs papers KS1 are taken in English Reading, Maths and SPaG (Spelling, Punctuation and Grammar).
KS1 SATs papers is the contracted form of "Key Stage 1 SATs papers" and children take these tests in Year 2. Hence why plenty refer to these tests as "Year 2 SATs papers" or "Year 2 SATs".
KS1 SATs in 2016, 2017, 2018 and 2019 were 'formal' tests although exam timings were not strictly ahered to to help limit the pressure on Year 2 children.
In 2017 it was decided that from the 2022-23 academic year, children will no longer take formal SATs papers in KS1. Instead, a new Reception Baseline Assessment (RBA) will take place within the first six weeks of children starting reception.
Following the Coronavirus (COVID-19) pandemic, the 2020 KS1 SATs and 2021 KS1 SATs were cancelled.
For more information on the 2022 SATs or indeed the distant 2023 SATs, please see our dedicated pages.
What's in KS1 SATs Papers?
KS1 SATs papers are split into tests children take in the classroom and the exam room.
English Reading, Spelling, Punctuation & Grammar (SPaG or GaPS) and Maths tests are taken in the exam room (under formal, timed exam conditions). English Writing and Science are taken in an informal classroom test called a 'teacher assessment'.
English Reading
Reading Booklet 1 contains three texts and their respective questions. Children have 30 minutes to complete the KS1 SATs paper.
Reading Booklet 2 contains three longer, more complicated texts. The questions for these texts are in the Reading Answer Booklet.
SPaG
Children take two KS1 SATs papers in SPaG - Paper 1 (spelling) and Paper 2 (questions).
Paper 1 is an audible spelling test. Children need to spell a word in their answer booklet that's read aloud in the classroom. Paper 2 is a sequence of short-answer SATs questions in punctuation and grammar.
Maths
The KS1 Maths SATs papers consists of two separate tests.
Paper 1 is called the "Arithmetic" paper, it's worth 25 marks and it's timed at roughly 20 minutes. Within it are a series of simple mental arithmetic questions. Paper 2 is called the "Reasoning" paper, it's worth 35 marks and it's timed at roughly 35 minutes. Here children are tested on their interpretation and application of Maths to more problem based questions using a variety of question types including multiple choice and matching. Children are not allowed to use calculators in either of the tests.
Topics tested include:
General number skills including counting, odd and even numbers, addition and subtraction, fractions etc.
Times tables.
Units of measurement including length, temperature, weight and fluid.
Patterns of shapes and numbers.
Money.
Charts.
Time.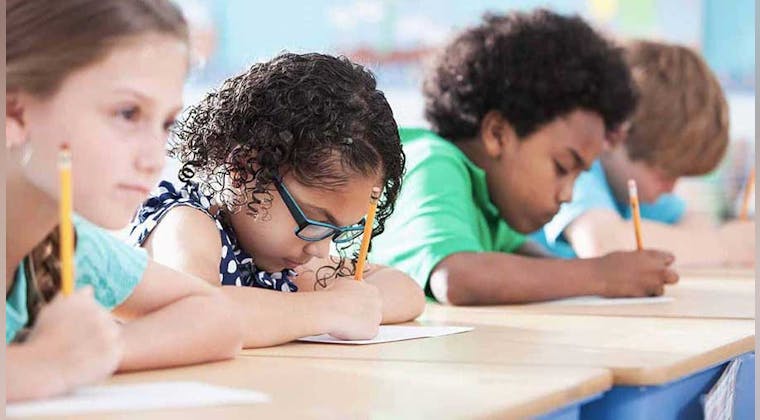 Which KS1 SATs papers should I use?
Year 2 SATs papers published before 2016 remain useful to children. Giving your child past SATs papers KS1 before their tests is the best way to prepare them. Whilst there aren't many available, Year 2 SATs practice papers are incredibly valuable.
There aren't many past KS1 SATs papers available. Use the English Reading Year 2 SATs sample papers from 2015 as they are still perfectly valid. The KS1 SATs sample papers in Maths from 2015 are also of a modern structure. Likewise, the SPaG sample sats papers KS1 are very useful.
The 2016 were the first modern "new structure" SATs papers for the new national curriculum. These were joined have been joined by the 2017, 2018 and 2019 SATs papers, three further sets for children to practise with.