KS2 SATs Papers
Download KS2 SATs papers for free.
KS2 SATs Papers - English Reading
For the English Reading KS2 SATs, children are given a reading booklet and a separate reading answer booklet. It's out 50 marks and children have 60 minutes to complete it.
Click here to find out more about the English Reading KS2 SATs Paper.
As well as English Reading, children take a "teacher assessment" in English Writing. This will be set and marked by their teacher and the test will not take place during the KS2 SATs week.
What are KS2 SATs Papers?
KS2 SATs papers (or Key Stage 2 SATs Papers) are formal exams, taken by children in Year 6. As such, plenty of people refer to them as Key Stage 2 SATs, Key Stage 2 Tests, Year 6 SATs papers or simply Year 6 SATs.
KS2 SATs are mandatory tests written by the Standards and Testing Agency (STA) as part of the Department for Education's national curriculum assessment programme. All state schools in England are required to facilitate the tests.
Every KS2 SATs paper is a 'sit down, written' exam. As such we would recommend downloading and printing past KS2 SATs papers.
When are the 2021 SATs?
In January 2021, the 2021 KS1 and KS2 SATs were cancelled due to a second wave of COVID-19.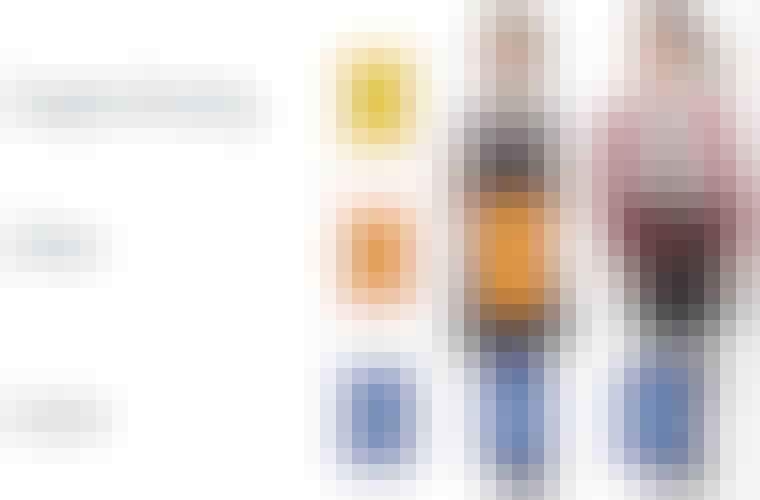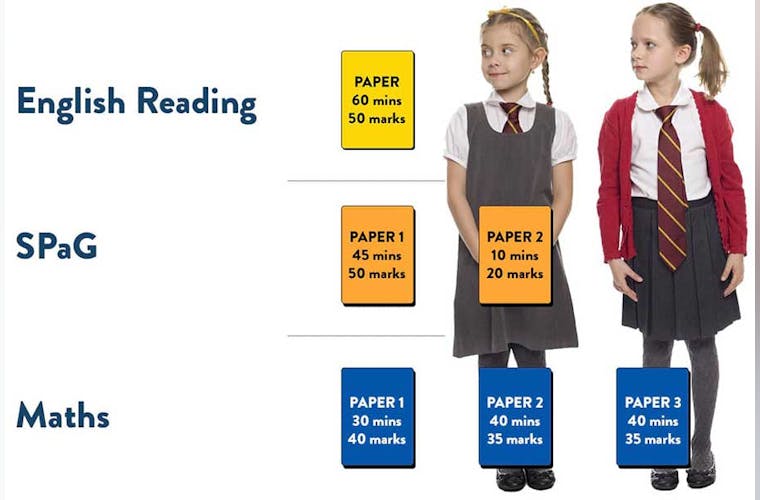 What's in KS2 SATs Papers?
KS2 SATs papers are split into tests children take in the classroom and the exam room.
English Reading, Spelling, Punctuation & Grammar (SPaG or GaPS) and Maths tests are taken in the exam room (under formal, timed exam conditions). English Writing and Science are taken in an informal classroom test called a 'teacher assessment'.
English Reading
The English Reading SATs test is a typical reading comprehension assessment. It's a single KS2 SATs paper that's worth 50 marks and children have 60 minutes to complete it.
SPaG
The SPaG assessment is two individual tests:
Paper 1 contains approximately 45 questions on KS2 SPaG topics. The test is worth 50 marks and children have 45 minutes to complete it.
Paper 2 is a spelling test that's read out by their teacher. This test is worth 20 marks and typically takes 10-15 minutes to complete.
Both SPaG tests are normally taken on the same day, back-to-back.
Maths
The KS2 Maths SATs are split across three separate papers:
Paper 1 is an arithmetic SATs paper and it contains wholly calculation-based questions. It is worth 40 marks and children have 30 minutes to complete it.
Paper 2 is a reasoning paper and is out of 35 marks. Children have 40 minutes to complete it.
Paper 3 is another reasoning paper, again worth 35 marks. Children have 40 minutes to complete it.
The three Maths KS2 SATs papers are taken over two days.
History of KS2 SATs
KS2 SATs were first introduced in 1995.
Since then, KS2 SATs have broadly remained the same with English, Maths and Science all tested. However, the tests themselves have changed their structure numerous times.
For example, were you to have sat your Maths KS2 SATs in 2001 and been entered into a level 6 test, you could have potentially sat six individual KS2 SATs. Contrast this with 2009 where you would have only sat four KS2 SATs.
In 2009 it was decided that KS2 Science SATs would no longer be externally examined and would instead become "teacher assessments". In 2010 this was expanded to include the KS2 English Writing.
With the advent of the new curriculum in 2014, the 2014-2015 academic year was the final year of the "old-style" KS2 SATs and a new format was announced for the 2015-2016 academic year.
For 2016, there were no optional Level 6 KS2 SATs papers. Instead, the "higher ability" or "100+" questions were incorporated into the standard KS2 SATs.
Can I use old KS2 SATs Papers?
Yes! KS2 SATs papers have changed slightly over the years but still remain useful to children. Some topics have been added or removed but they are still fundementally the same assessment. We believe that giving your child past KS2 SATs papers before their tests is the best way to prepare them.
The 2014 SATs papers featured a slightly tweaked English Reading assessment and banned calculators for all Maths tests. The 2015 SATs papers was the last year for "levels" and audible Mental Maths tests. The 2016 SATs were the first modern "new structure" SATs papers for the new national curriculum.
The 2017 SATs, 2018 SATs and 2019 SATs have added a further three sets of KS2 SATs papers for children to practise with.
About Mental Maths Tests for Year 6
Until 2015, the Mental Maths KS2 Test was a KS2 SATs paper.
These tests were a unique and popular SATs paper. Children would listen to an audio recording of a teacher asking questions. They would calculate their answer and write it down on a separate answer sheet.
Created in 1999, the Mental Maths Test sought to assess a child's mental arithmetic skills. Back then, children were allowed a calculator in their tests and hence a separate Mental Maths Test was required. However, in 2014 calculators were banned in all KS2 Maths tests. Thus the original purpose of the Year 6 Mental Maths test was largely undermined.
The Mental Maths Test was challenging and forced children to keep to a set timescale. As well as calculations it also tested weights, ratios, comparisons and more - it touched on almost every part of the curriculum.
Unfortunately, the Mental Maths KS2 Test was phased out in 2015. This was as a result of the new national curriculum assessments.
As a result of a review carried out in 2012, it was decided that mental arithmetic should carry greater weight. Now the national curriculum has a far deeper focus on Mental Maths. Indeed, it has been spread across all three KS2 SATs papers.
It's widely thought of as a great shame that the Mental Maths Tests stopped. They were a unique assessment that genuinely engaged children.
We encourage you to continue to use the Mental Maths Tests as they remain challenging and valuable. They're a great Maths workout for children for 15 minutes of intense practise.
About KS2 Science SATs
Until 2012, children took Science SATs tests as well as those in English and Maths. From 2013, it was decided that children would take their Science SATs in the less formal form of a teacher assessment.
Lord Bew's review of Key Stage 2 testing in 2010 concluded that a selection of schools should take national sampling tests to monitor standards. A biennial pupil-level sampling system was introduced in 2014 and hence in 2020 a sampling test was scheduled. However, due to Coronavirus, the 2020 SATs were cancelled. For the 2022 SATs, a sample of approximately 9,500 children will be randomly selected (based on 5 children from 1,900 schools).
If instructed, children will sit the test within a two week window from Monday 6th June 2022 and it will consist of three separate papers (Biology, Chemistry and Physics). Each will take no longer than 25 minutes to complete. Schools that are selected will be required to participate, it is not optional. This requirement to participate (as well as the separate papers split by scientific subject) man make the KS2 Science SATs seem very intimidating. There's no need to worry though as your child will understand the questions, it will never reflect directly on them and the randomisation ensures that no individual school or child can be subsequently identified.