KS2 SATs Papers
Download KS2 SATs papers for free.
Download KS2 SATs Papers
Download every past SATs paper to help prepare children for their KS2 SATs tests. Answers to every question can be found in the Marking Schemes.
English Reading SATs Papers
Download these English Reading SATs papers to help prepare children for their KS2 SATs. Ensure you download both the Reading Booklet and Reading Answer Booklet.
The KS2 English Reading papers test children's comprehension skills. Texts can be fiction, non-fiction or poetry. Use these, together with the relevant mark scheme to help your child improve their comprehension exam technique.
Table of Contents
What are KS2 SATs?
KS2 SATs are a mix of formal exams and informal assessments in English, Maths and Science for children in Year 6. Individual SATs results are given to parents at the end of the academic year.
KS2 SATs are important tests for both children and schools.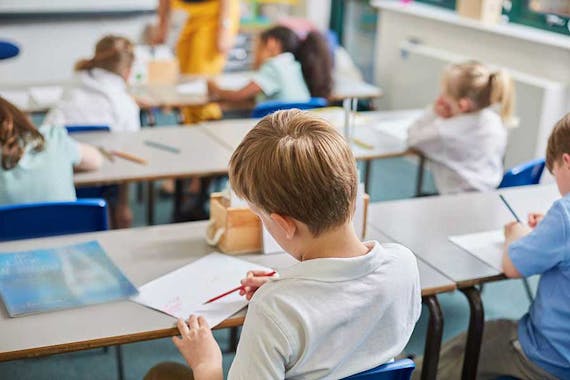 KS2 SATs past papers are KS2 SATs papers that were used in previous years. We offer free SATs papers to help students prepare for their real KS2 SATs papers.
When are KS2 SATs?
The 2024 KS2 SATs will take place in the week commencing 13th May 2024. The precise SATs test dates can be found on our 2024 SATs page. Here you can download a PDF Exam Timetable or add the dates to your online calendar.
Key Stage 2 SATs papers are always taken in or around the second week of May during the timetabled "SATs week". Children must take these test papers throughout this week as per the timetable, there is no flexibility with absence.
Who takes KS2 SATs Papers?
KS2 SATs are taken by children that attend state schools in England. The tests are taken in Year 6, when pupils are between 10 and 11 years old. Hence KS2 SATs are sometimes known as 'Year 6 SATs'.
Teachers enter all eligible pupils using the 'primary assessment gateway' (PAG) from 13th February 2024. The test date registration deadline is midnight on 9th March 2024. Teachers need to ensure all pupils are correctly registered before this date.
Who marks KS2 Year 6 SATs papers?
KS2 SATs papers are marked by a team of external examiners. In the case of Writing and Science assessments, these are set and compiled by your child's teacher.
How many marks are there in Year 6 SATs papers?
A full breakdown of the marks available in the Year 6 SATs papers can be found below. Please note that this does not include the Writing and Science teacher assessments:
Test
Total Marks (paper)
Total Marks (test)
English Grammar, Punctuation and Spelling Paper 1 (Questions)
50 marks
70 marks
English Grammar, Punctuation and Spelling Paper 2 (Spelling)
20 marks
English Reading
50 marks
50 marks
Mathematics Paper 1 (Arithmetic)
40 marks
110 marks
Mathematics Paper 2 (Reasoning)
35 marks
Mathematics Paper 3 (Reasoning)
35 marks
Do KS2 SATs Papers use Scaled scores?
Yes. After marking each SATs paper, teachers convert a child's 'raw marks' into the equivalent scaled score.
These scaled scores show whether their child has reached the expected standard, exceeded the expected standard or fallen below it.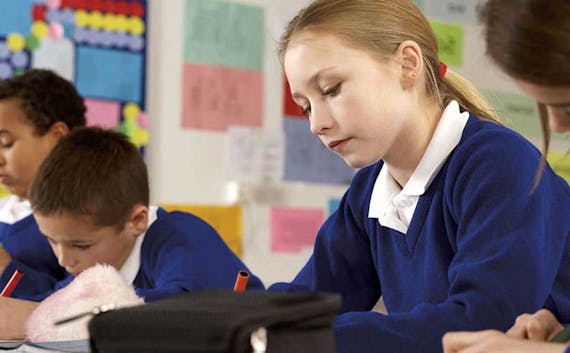 Why do KS2 Year 6 SATs exist?
KS2 SATs papers are used by teachers and schools to check and compare children's performance against national averages.
KS2 SATs also act as a reference point for measuring children's development compared to their KS1 SATs mark from KS1 SATs.
These two SATs tests form the basis of several measurements in school league tables.
For further information about why KS2 SATs are important for everyone involved, read our article "Are KS2 SATs Important?"
Should I help prepare my child for Key Stage 2 SATs?
Yes! Key Stage 2 SATs are an opportunity for your child to really shine! We recommend parents help their children with our free SATs papers archive and other free resources.
Using past SATs papers is the fastest and easiest way to help children prepare for their KS2 SATs. Download the past papers, their mark schemes and dedicate some time to private study. Past SATs papers truly are one of the best revision tools available. Best of all, they're even free!
If your child is struggling with KS2 Maths SATs papers, ensure you make full use of our exclusive full worked solutions for each test. These are free to download and are listed among the KS2 Maths question papers.
We also have a number of free Year 6 Maths Worksheets for teachers and parents to download. These aim to challenge children on a broad range of Year 6 Maths topics before they face their real tests.
Alternatively, if you don't want the burden of printing past SATs papers, buy some practice SATs papers from retailers such as Exam Ninja.
As well as using past SATs papers, parents should use our free Online SATs Tests. These multiple-choice tests in English and Maths feature SAT style questions, providing extra Maths and SPaG practice for Year 6. They're really useful for children preparing for their 2024 SATs.
Lastly, ensure you take a look at our informal SATs help guide, our free guide to SATs Revision and our 12 Crucial SATs Tips for success in the 2024 KS2 SATs.
Whether you use past papers or practice SATs papers, you're helping your child feel more confident in their tests.
For a bit of light relief, why not download our Free SATs Crossword or SATs Wordsearch?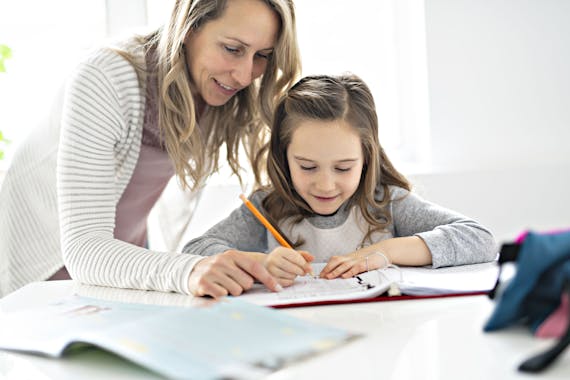 History of KS2 SATs Papers
Below you will find the history of KS2 SATs however we also recommend you read about the History of SATs in our dedicated article.
The introduction of KS2 Year 6 SATs (1995-2009)
KS2 SATs papers first started in 1995 under the Education Reform Act of 1988. Pupils that took KS1 SATs in 1991 were the first year to take the new KS2 SATs in 1995.
These SATs exams were in English, Maths and Science and used a combination of formal tests as well as informal assessments to judge each child's attainment against the national curriculum targets.
Pupils were expected to reach 'level 4' by the end of Key Stage 2.
The Maths Year 6 SATs papers featured a Mental Maths Test. The Mental Maths Test was particularly popular as it involved children listening to a CD recording of the questions while completing their answer booklet.
The Year 6 English tests included an audible spelling test that was read out by their teacher. The intention of this test was to probe children's spelling skills and ultimlately to encourage the development of children's vocabulary.
Some particularly able pupils could take advanced 'level 6' English and Maths SATs papers. The additional workload meant very few pupils were ever entered and they were discontinued in 2002.
More Teacher Assessments (2009-2010)
In 2009 the KS2 Science SATs ceased to be a formal exam and would instead become a teacher assessment.
In 2010, the KS2 Writing test also became an informal assessment.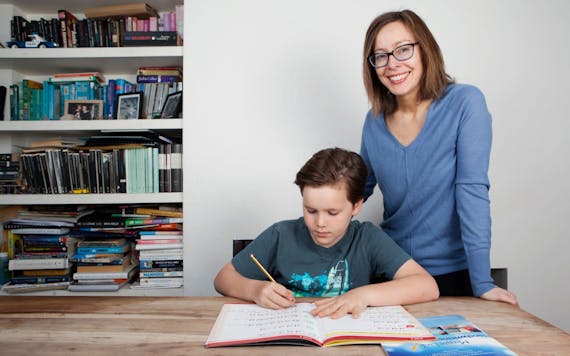 The return of Level 6 Tests (2012-2015)
In 2012, Level 6 SATs tests were reintroduced to allow the most able children the opportunity to earn the highest grade.
These English and Maths SATs were designed to really challenge children.
Level 6 tests were again optional (i.e. children had to be put forward for the test by their teacher). Children could be entered into either test or both.
Informal KS2 Science SATs (2014)
Lord Bew's review of Key Stage 2 testing in 2010 concluded that a random selection of schools should take national sampling tests to monitor standards.
A biennial sampling system was introduced in 2014 whereby approximately 9,500 children were randomly selected (based on 5 children from 1,900 schools). The randomisation ensured that no individual school or child could be subsequently identified.
If instructed, a school was required to administer the test within a two week window from the first Monday of "SATs week".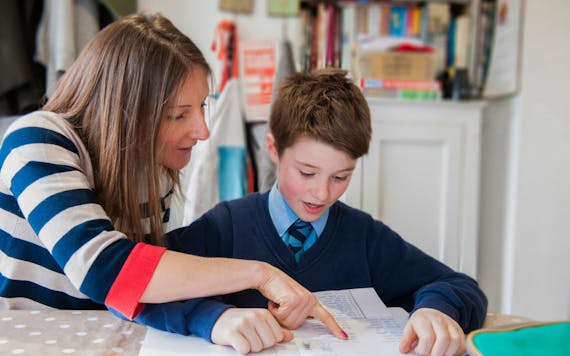 The test would consist of three separate papers (Biology, Chemistry and Physics). Each would take no longer than 25 minutes to complete.
Schools that were selected were required to participate.
KS2 English Reading Test Tweaks (2014)
In 2014 the KS2 Reading Test was updated such that the texts no longer related to each other in the reading booklet or the reading answer booklet.
New KS2 SATs papers (2016-)
In 2013, a new national curriculum was announced for 2014 marking the demise of levels, a raft of new KS2 SATs tests and the introduction of a new measure of attainment.
From May 2016, Year 6 children would sit all-new SATs tests in English Reading, Grammar, Punctuation and Spelling and Maths with teacher assessments in Writing and Science.
In 2015, the STA offered access to sample SATs papers with guidance notes that reflected the new format and new SPaG SATs paper. This allowed pupils plenty of time to practise with example questions.
KS2 Maths SATs papers
KS2 Maths SATs papers faced a big overhaul, now featuring three papers and the popular Mental Maths Test no longer being administered. Children would now take an arithmetic Maths SATs test as well as two reasoning Maths SATs papers.
The KS2 Maths arithmetic test (Paper 1) was designed to test children's core maths skills. It would require students to demonstrate addition, subtraction, multiplication and division with several number forms including integers, fractions, decimals and percentages. This also included long multiplication and long division calculations. Sound numeracy and times tables skills would hence be essential for this KS2 Maths SATs paper.
Each mathematical reasoning paper, Paper 2 (Reasoning) and Paper 3 (Reasoning) contained problem-solving questions and challenged children with questions related to weights, measures, money, volume, data, shapes, geometry, ratio and algebra.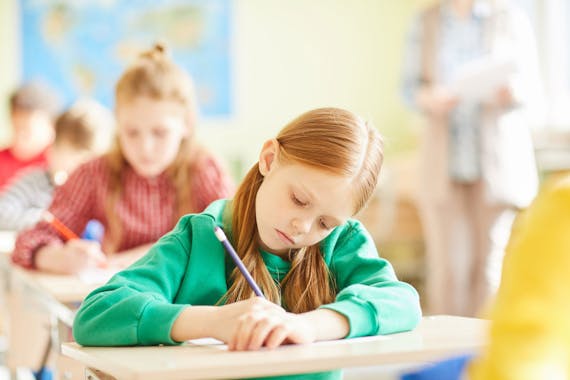 Level Thresholds out, scaled scores in
Rather than level thresholds, children's performance would be measured using scaled scores.
A scaled score could show whether a pupil had reached the 'expected standard', had exceeded it as 'working at greater depth' or had struggled with 'working towards the expected standard'.
KS2 SATs Cancelled (2020-2021)
Following the closure of schools in March 2020 due to the coronavirus pandemic, the DfE (Department for Education) announced that the 2020 KS2 SATs would be cancelled.
As schools were once again closed in January 2021, it was announced that KS2 SATs would be again cancelled for 2021.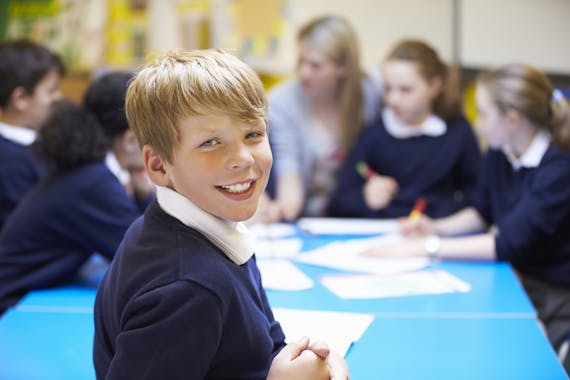 KS2 Science Teacher Assessment (2022-)
The STA (Standards and Testing Agency) announced in July 2022 that there would not be any further science sampling tests. Instead, teacher assessment data would be used.
FAQ
Are KS2 SATs bad or good?
Research shows that SATs are a good method of providing primary school assessments for maintaining accountability in schools. For further information, read our article 7 BAD things about SATs (and 7 GOOD things!).
What are the 2022 SATs papers?
The 2022 SATs papers were the KS2 SATs taken by Year 6 children in 2022. They can all be downloaded on our dedicated 2022 SATs Papers page.
What are Year 6 SATs papers?
Year 6 SATs papers are national curriculum tests. See our dedicated What are SATs? page for further information.
How many papers SATs KS2?
Altogether there are six KS2 SATs Papers - one English Reading, three Maths and two Spelling, Punctuation & Grammar.
What papers are in KS2 SATs?
KS2 SATs Papers are taken in English Reading, Maths and Spelling, Punctuation & Grammar.