SATs Revision
The 2024 KS2 SATs will be hard! Help your child revise for the 2024 SATs, manage stress and achieve top marks with our Year 6 SATs Revision Guide.
Table of Contents
Let's talk about KS2 SATs Revision...
SATs revision is a hot topic for teachers, parents and children. Some schools have a structured Year 6 SATs revision programme whilst others try not to mention SATs revision at all. The same can be true for parents.
The SATs exam period can be one of the most stressful times for a child in primary school. They often report feeling pressured or worried they will let down their parents, teachers or indeed themselves.
SATs stress and anxiety is largely created by being knowingly ill-prepared, uninformed or both. We want to change that.
Our action plan for helping children through their SATs while managing their mental health is for them to understand:
KS2 SATs and their relative importance

KS2 SATs expectations

How to prepare for KS2 SATs

How to handle SATs Exam Week
So, let's get started!
Why do KS2 SATs?
The principle idea of KS2 SATs is to quantify what pupils have learned and understood during Key Stage 2 (Years 3-6 inclusive). Or, to put it simply - KS2 SATs tell us how much kids have learned since starting Year 3.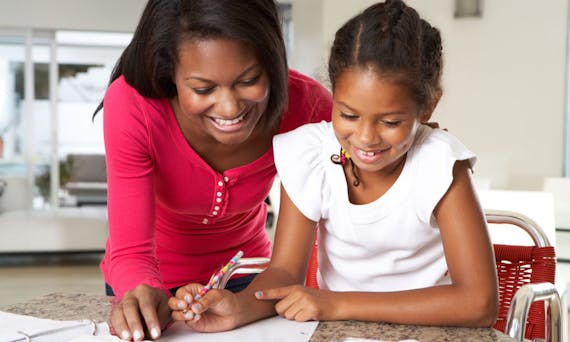 The Department for Education (DfE) processes these results and judges each school's performance. These results are then used to create school league tables. The tests are also often used to help inform secondary school teachers of each child's strengths and weaknesses.
In a simple world, for a true reflection of what children have learned, pupils should not do any SATs revision in Year 6. However, schools want to show their achievements, teachers want to stretch their pupils and parents know their children are often capable of so much more!
Should we bother with SATs revision?
In a word, yes. We've got a whole article about why KS2 SATs are important but we'll give you the short version for now...
A child's SATs results can have some important consequences. Firstly, they often "carry" their mark into secondary school. SATs don't prepare pupils for Year 7 but the marks are often used to determine which academic stream a child is placed in. For example, strong KS2 SATs results may lead to a child being placed in a more capable Maths set in secondary school.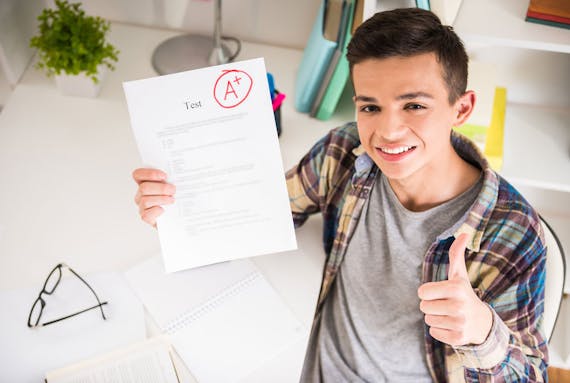 Secondly, don't underestimate how important it can be for a child to have a positive exam experience. KS2 SATs are often a child's first set of "real" exams. If you're lucky enough to know the feeling of acing a test, you'll know how motivating this feeling can be. SATs revision in Year 6 may not be especially inspiring but achieving top marks certainly is.
Only a few years after their KS2 SATs, children will take their GCSEs. After these they will be preparing for their A-Levels, University exams and maybe more. Children need to see exams as a good thing - an opportunity to demonstrate just how much they know and understand.
Can they fail their KS2 SATs?
Strictly speaking, a child cannot fail their KS2 SAT... but they can underachieve by not reaching the expected standard. If they don't reach the expected standard then they do not need to retake the tests.
What about the stress, anxiety and their mental health?
As we have already pointed out, doing one's best to ignore SATs and convince our children that they're not happening is a recipe for a mental health breakdown.
Thinking of calling-in a 'tactical sick day' so your child misses their SATs? Please don't, your child's teacher will have been working hard preparing them for these tests for weeks.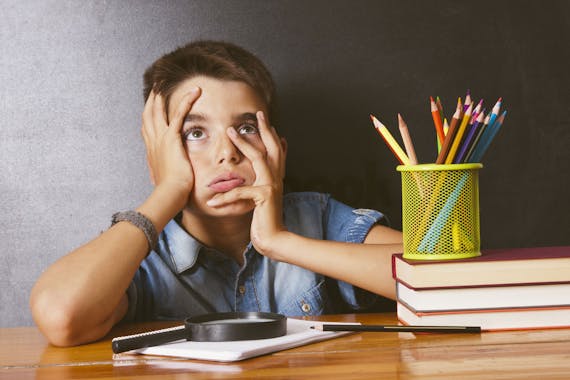 Thinking of sending in a formal 'SATs Withdrawal Letter' so your child misses their SATs? Again, please don't. What may seem a minor request actually causes an almighty mountain of logistical and statistical pain for the school. It's also not a particularly responsible or mature way to deal with some straightforward primary school tests.
We need to help children understand the relative importance of SATs, how to prepare for them and how to handle the exam week.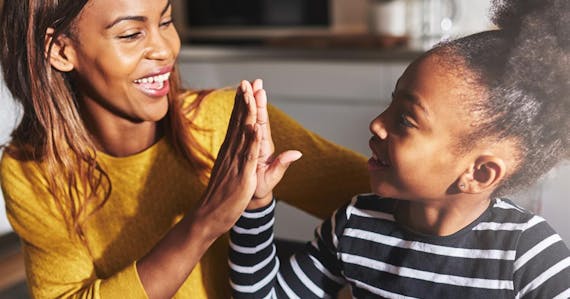 We know they're young and we know that SATs have little significance in the grand scheme of their education. However, telling them to bury their head in the sand because SATs "don't matter" is not a good idea. It is not a great example to set and it's certainly not what they should do for future tests (let alone in employment)!
Hence, we believe Year 6 SATs revision is essential.
It's important to remember that SATs shouldn't be considered a bad thing. In fact, there are plenty of good things about SATs!
KS2 SATs Expectations
"What's a good KS2 SATs score?" is what everyone asks. Put simply, it's anything above a scaled score of 100 (the expected standard). You can read more about scaled scores and raw scores here.
The best place to start is with last year's SATs results, the 2022 KS2 SATs. Here are the numbers of children that met the expected standards:
71% of pupils met the expected standard in maths.

74% of pupils met the expected standard in reading.

69% of pupils met the expected standard in writing.

59% of pupils reached the expected standard in reading, writing and maths.
The pass mark for the 2022 KS2 SATs:
Maths, 58/110 or 53%.

Reading, 29/50 or 58%.

Grammar, Punctuation & Spelling, 36/70 or 51%.
The average scaled score for the 2022 KS2 SATs:
Maths, 104.

Reading, 105.

Grammar, Punctuation & Spelling, 105.
How to prepare for KS2 SATs
Here's our 3-step plan for preparing for KS2 SATs:
Just get started.
Target weaknesses.
Tackle problems.
Practise everything.
KS2 SATs Exam Week
The KS2 SATs exam week is normally the second full week in May. The 2024 KS2 SATs tests take place in the week commencing 13th May 2024. Throughout the exam week, do what you can to help ensure they're eating, drinking and sleeping well.
It's become increasingly common for their school to expect them in early (at around 8am) so they can be fed a hearty school breakfast in the hope of a hearty SATs result.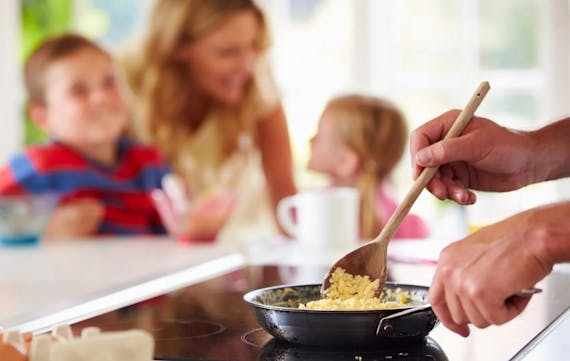 Don't underestimate how emotionally tiring SATs week can be on kids. Throughout the week they will need regular study breaks to help them maintain their strength and a positive attitude.
If they don't feel an exam went well, encourage them to focus on their next exam. It's important that they maintain motivation and continue to try their best. Don't forget, we want them to have a positive experience!
Summary
KS2 SATs tell us how much children have learned at primary school since Year 3.

Children should prepare for KS2 SATs to achieve well and mitigate stress and anxiety.

Revise for KS2 SATs by starting with their weaknesses and ask their teacher if necessary.

Use revision guides and workbooks - they're cheap and very helpful.

Use practice SATs papers and past papers.

Motivate them throughout.

Feed them well and go easy on them during SATs Week.
If you have any questions about the 2024 KS2 SATs or Key Stage 2 SATs revision in general, ask Exam NinjaThey know just about everything there is to know about KS2 SATs tests.
Good luck!
FAQ
What should I revise for Year 6 SATs?
Work through all your weak topics with the help of workbooks then move on to using past SATs papers.
How do I prepare my child for SATs?
Prepare your child for SATs by using workbooks and plenty of past SATs papers.
Are 2022 SATs hard?
Yes, the 2022 SATs were hard. The significant amount of school that plenty of children missed throughout 2020 and 2021 only made the 2022 SATs harder.
How do you revise for SATs?
Revise for SATs by identifying weaknesses, using workbooks and plenty of past SATs papers.