How can I help my child with SATs?
Table of Contents
How can I help my child with their SATs? If you are asking this question, then you are not alone. Most parents look for ways to support their children with SATs preparation, with many opting for formal methods such as working through revision guides and past SATs papers.
While these more formal methods can be helpful, there are several ways you can start supporting your child on a more informal and day-to-day basis.
This article offers several straightforward ways you can help prepare for SATs, which are suitable for both KS1 and KS2 pupils and can be easily incorporated into your weekly schedule.
Read regularly
Reading is one of the best things you and your child can do to prepare for the SATs. Making time to read with your child or encouraging them to read independently every day will have lasting and significant benefits for the SATs and their entire education. Reading boosts creativity, vocabulary, writing and spelling techniques, general knowledge, and understanding. Being your child's reading champion and getting involved with homework is an easy and highly effective way to support your child through SATs.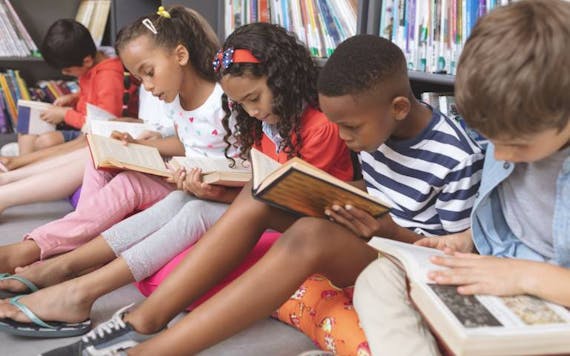 Correct mistakes
While it may be 'cute' when your child mispronounces words when they are younger, it is crucial to start correcting them once they start getting older. If your child regularly mispronounces words or phrases, misunderstands the meaning of words or uses words in the wrong context, correct them and help them use them effectively in the future. This will help to develop vocabulary, improve spelling techniques and support comprehension skills which are all assessed during the KS2 SATs.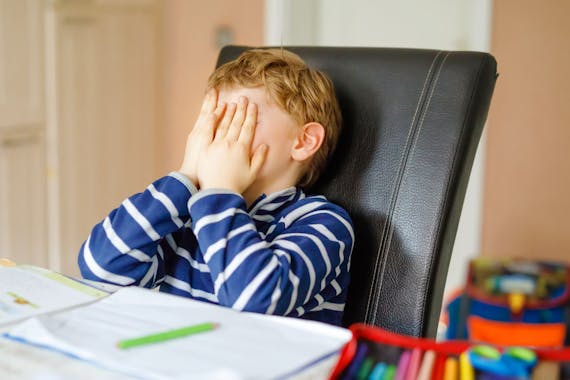 Plan for study time and free time
Nowadays, children have hectic lives, with most attending various sports clubs and extracurricular activities. Therefore, be sure to set aside some time each week which is dedicated to studying and some which is 'free' time. This doesn't need to be hours and hours at a time; it can be as little as 20 minutes here and there whenever it fits into your weekly routine. Adding this time to your routine will provide a balance of work and rest and help prepare your child for the SATs exams.
Don't neglect spellings and timetables
Most children will come home from school each week with spelling and times tables to practise. This is not just busy work, these are the foundations of maths and English, and regular practice can make the wider curriculum easier and more accessible for your child. Try to practise in different ways, and don't simply rely on technology; playing times tables pairs and making up mnemonics for spellings are more fun and highly effective.
Play games
Learning does not always have to involve a pen and paper; in fact, learning through play has been proven highly effective. Playing games like Scrabble, Boggle, darts, and Monopoly can offer your child an enjoyable way to practice key skills like spelling and mental maths. These games are great fun, and the whole family can get involved, so dig out your favourite games and have an educational family games night.
For a bit of light relief, why not download our Free SATs Crossword or SATs Wordsearch?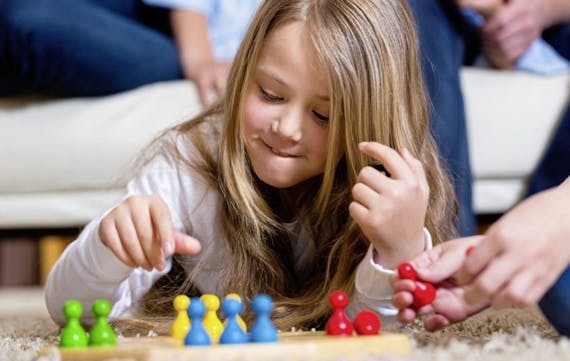 Bake and cook
Baking and cooking are other activities with a range of educational benefits. Encouraging your child to read the instructions, weigh, measure and divide the ingredients and even work out the timing for your recipe offers an excellent opportunity to practise key maths and English skills. Cooking and baking are also fantastic ways to spend free time; best of all, the results can be delicious!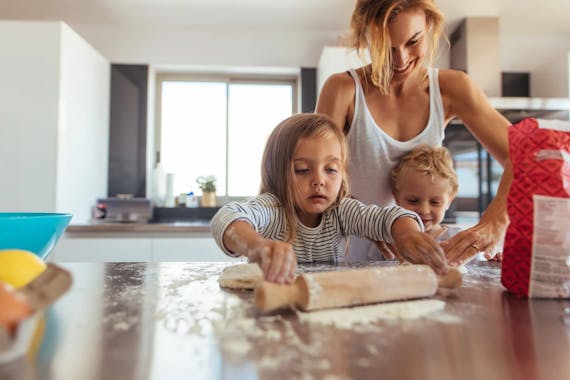 Practise mental maths while out and about
Getting your child to help you with the weekly shop is a great way to get them to practise their mental maths skills. For example, ask your child to work out the total of your shopping as you go around the shop, tell them your budget and ask them to let you know when you are close, or give them pocket money and work out how long it will take to save for something they really want. You could also encourage your child to get involved with any DIY projects at home and have them work out any necessary measurements.
During the SATs, your child will not be allowed to use a calculator, so being well-versed in mental maths strategies will be highly beneficial.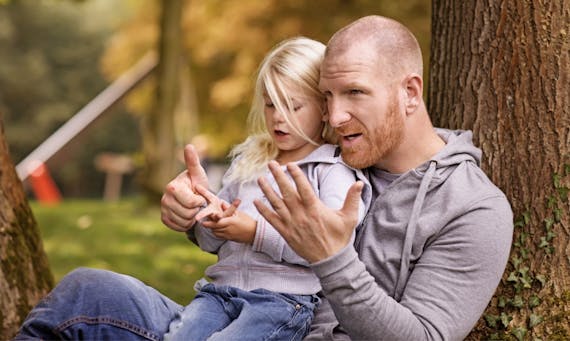 Set targets, offer regular rewards, and stay positive
Set some achievable targets for home study and even schoolwork. Keep track of any scores your child gets and encourage them to improve by one or two marks each time. Be sure to frequently reward the effort your child puts into their study and practice sessions, and perhaps have a special reward, like a cinema trip, when they achieve their targets. Most importantly, stay positive; how you approach the SATs will impact your child. If you approach the SATs with positivity and avoid extra pressure, your child will feel positive, confident, and relaxed, which is crucial for them to achieve their best.
Finally, stay organised
Make sure you know when the SATs are due to take place, mark them on your calendar and keep your child informed. Being organised and prepared will help keep things relaxed and positive, which will undoubtedly help your child do their best.
Good luck with the upcoming SATs; remember, your child is more than a score!